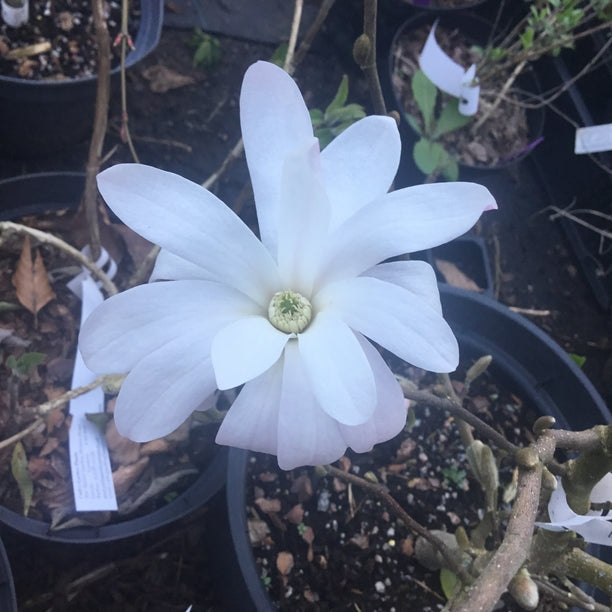 Magnolia stellata 'Rosea'
Magnolis stellata 'Rosea' is a deciduous shrub or small tree with masses of pink silky buds that change from pale pink to white as they open to produce fragrant, star-shaped flowers with up to 30 petals from March to May. Sun or part-shade in acid to neutral moisture retentive soil. Approx. 4 m x 4 m. Hardy but best in a sheltered position.
3 litre pot for collection only.