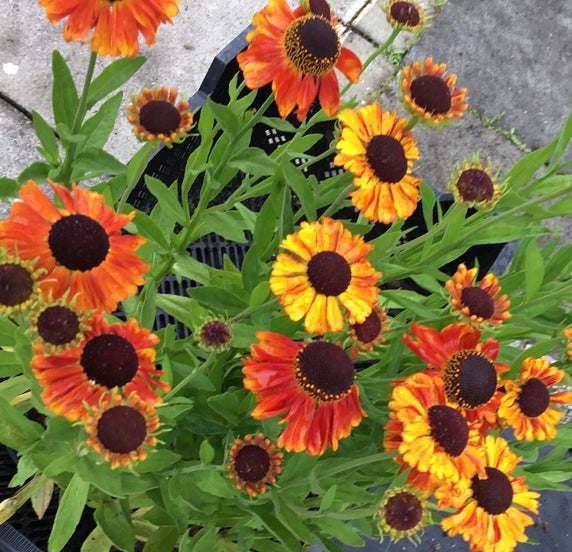 Helenium 'Mardi Gras'
Helenium 'Mardi Gras' is an erect growing clump former.  Attractive multicoloured yellow and red daisy-like flowers are produced in late summer and early autumn.  Green foliage.  Approx. 90-100cm tall so ideal at the back of your border.  Sun or part-shade in any reasonably fertile soil.
Look good planted with Sanguisorba and Kniphofia.
Annuals: Perennial
Architectural: No
Common Name: sneezeweed,Sneezeweed
Cultivar: Mardi Gras
Deciduous: Deciduous
Features: later flowering clump former
Flower Colour: red,yellow
Foliage Colour: green
Genus: Helenium
2 Litre Pot