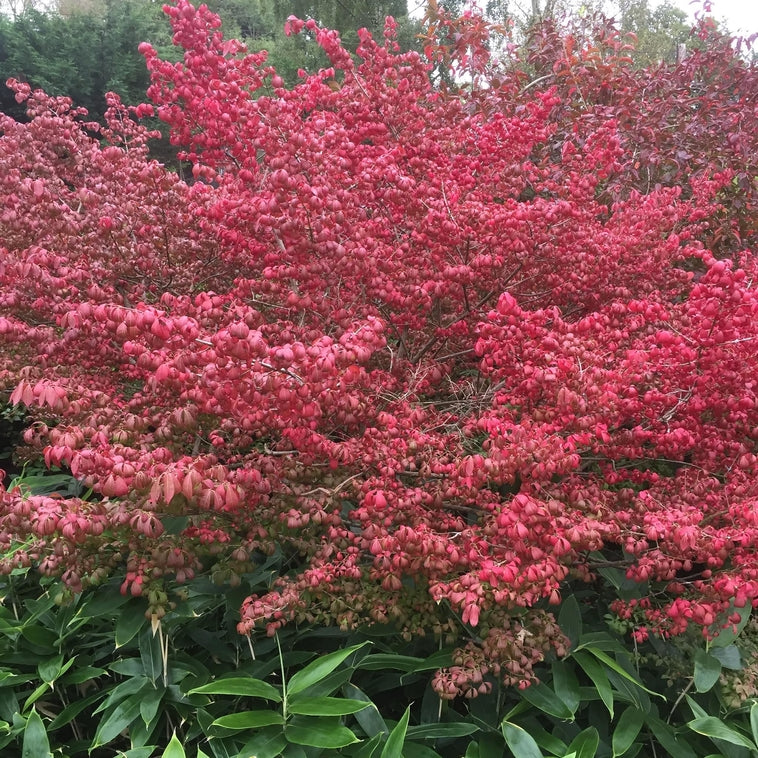 Euonymus alatus 'Compactus' AGM
Euonymus alatus 'Compactus' AGM definately deserves its award.  It is a superb small shrub that can be planted in the garden or in a large container as it only reaches approx. 1m tall.
It is a member of the spindle family and is extremely architectural with aesthetically pleasing small green leaves in spring and summer. The stems are square shaped with corky wings, best seen on more mature plants in winter.  It has small reddish-purple fruits and superb red foliage in autumn before the leaves fall (image shows autumn colour). A real talking point in your garden. One of Cath's favourites!
Annuals: Perennial
Deciduous: Deciduous
Architectural: Yes
Cultivar: 'Compactus'
Common Name: Winged Spindle tree
Features: squarish stems are unusually winged
Genus: Euonymus
Species: alatus
Foliage Colour: mid-green leaves that turn a brilliant red in autumn