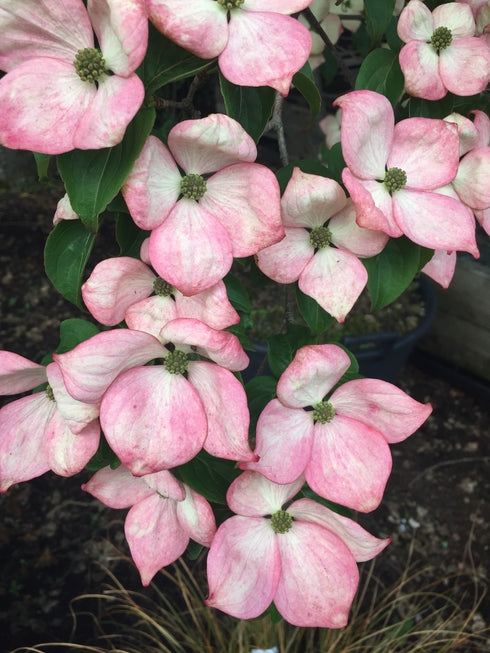 Cornus kousa 'Miss Satomi'
Cornus kousa 'Miss Satomi' produces stunning rich pink bract-like flowers in June that can last for 2 months in cooler weather.  It is stunning when in flower, as a mature specimen, stopping people in their tracks.  It is a free flowering variety.  Leaves are bright green turning to shades of red & orange before falling in autumn.  After flowering large yellow/red fruits can be produced in a hot summer.  Best planted in full sun in a fertile, well-drained soil.  Eventually can reach up to approx. 5 - 6m when mature.

Was named after the grandaughter of a Japanese nurseryman that discovered it. 

 10 litre pot
Collection only