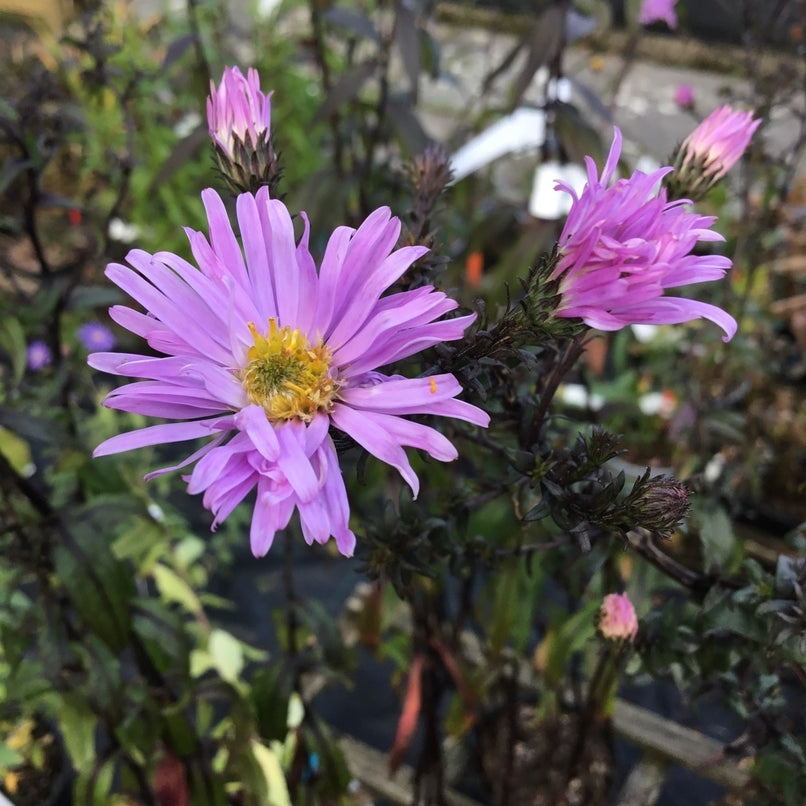 Aster laeve 'Glow In The Dark' ( now named Symphyotrichum) Good for insects & birds
Aster laeve 'Glow In The Dark' (new name Symphyotrichum) is a hardy, tall growing perennial with attractive & unusual shiny black stems and purple almost black leaves. Almost luminous semi-double lilac-pink daisy-like flowers open across the whole plant from Aug-Oct giving late summer & autumn interest. A taller grower reaching approx. 90 cm  x  60 cm spread. Easily grown in any reasonable moist but well drained, moderately fertile soil in sun or part shade.
If you want to help the wildlife in your garden do not cut down in autumn! The flowers turn into fluffy pompom seed heads ideal for seed eating birds. The tangled stems provide a home for spiders & other insects which provide food for insect eating birds such as  wrens & blue tits.
 2 litre pot