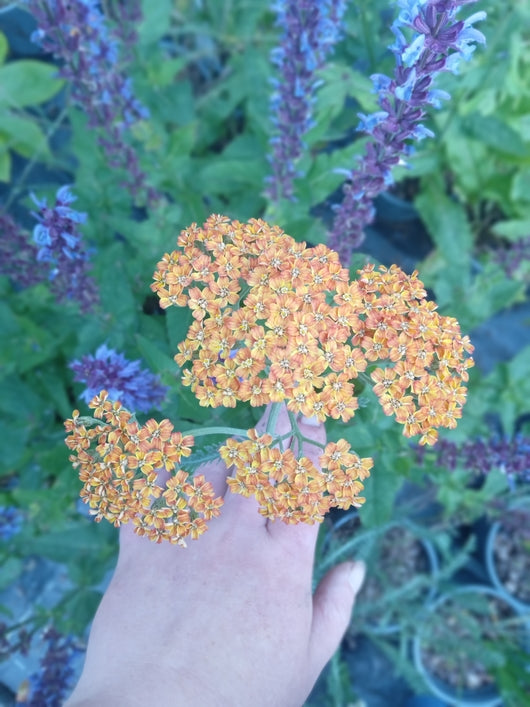 Achillea millefolium 'Terracotta'
Achillea millefolium 'Terracotta' is a clump forming perennial with attractive flat heads of tiny brick-red daisy flowers fading with age to dull oranges and golds making an extremely attractive plant. Grey feathery foliage. Approx. 90cm tall. Full sun and good drainage. Very long flowering and if cut back will give a second flush. A lovely garden plant ideal in a well-drained border or dry, sunny area.
2 litre pot
Looks lovely combined with other Achillea varieties and Crocosmia or Coreopsis.