Plants that can be planted under trees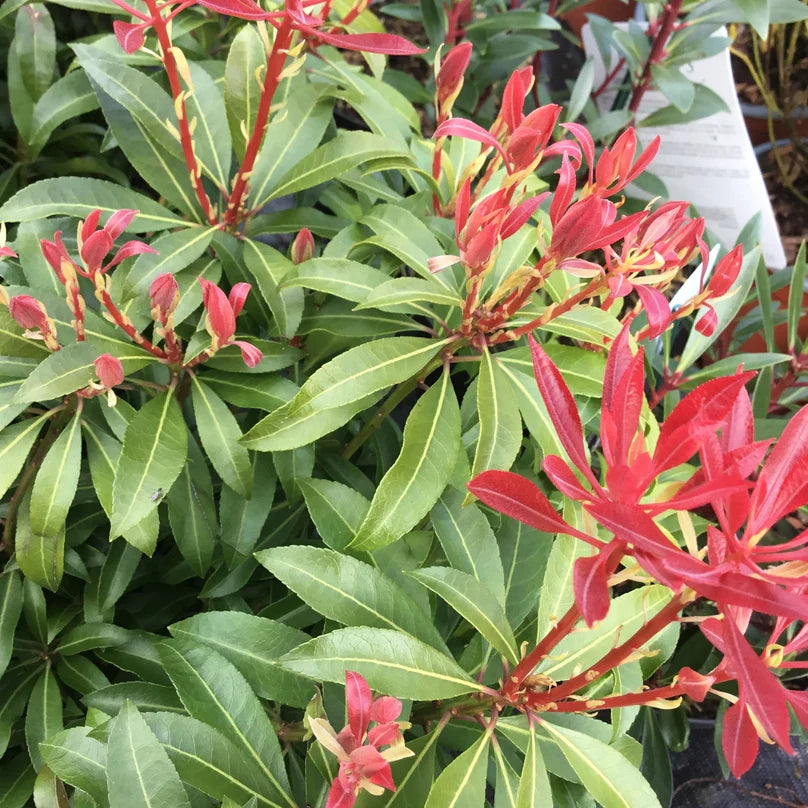 Plants that can be planted under trees.
Check on Caths Garden Plants website for fuller plant details (except for Paeonia suffruticosa).
Pieris japonica – An evergreen for acidic, well-drained soil in full or part-shade. Works well with Rhododendrons, Azaleas & Yew.
Kalmia latifolia – An evergreen for acidic soil that flowers in late spring/early summer. Full or part-shade. Mulch for water retention. Likes a sheltered situation.
Rhododendron – Spring flowering varieties for acidic soil & full or part-shade. A good contrast to Yew.
Azalea – Azaleas are members of the Rhododendron family usually spring flowering although some flower in autumn. Generally smaller than Rhododendrons & can be evergreen or deciduous. Like acidic soil in some sun or part-shade.
Paeonia suffruticosa (Tree paeony) – Grow in acid to neutral soil in part or dappled shade under trees. Spring flowering.
Hydrangea – Summer-autumn flowering (June-Sept) & deciduous. Need a good watering when planting. Best in part-shade. Hydrangea paniculata varieties do not grow well planted under trees as they need more sun.
Cyclamen – Grow well under or even around the base of trees & can last for many years getting gradually bigger.