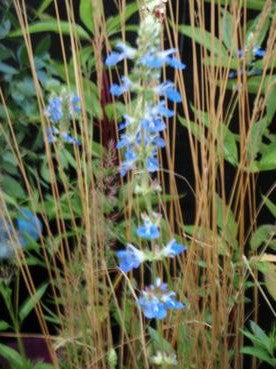 Salvia uliginosa AGM
Salvia uliginosa AGM is a deciduous clump forming perennial. Beautiful clear blue flowers from late summer to mid-autumn. Mid-green leaves. Tall grower for the back of the border at approx. 2m x 90cm. Moist soil in sun. Mulch roots in winter. 2 litre pot.

An attractive addition to the cottage garden for later season interest.