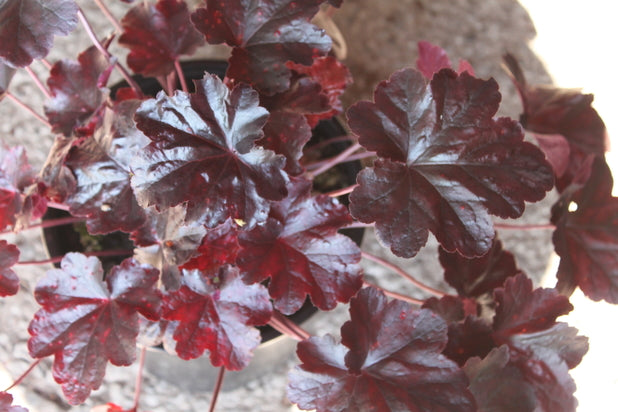 Heuchera 'Obsidian' (PBR)
Heuchera 'Obsidian' (PBR) is a superb variety to contrast well with other plants in your border or ideal for a container. Shiny purple-black foliage all year round if well fed and tiny beige flowers. Approx. 45cm tall with flower spike. Sun and a moist soil(not boggy) or part-shade in drier soil. Grown in a 2 litre pot.

This variety is extremely hardy and in the nursery didn't turn a hair when covered with snow and frost.  We think that this variety is still the best dark foliaged variety available for all year round interest if kept well fed and watered.