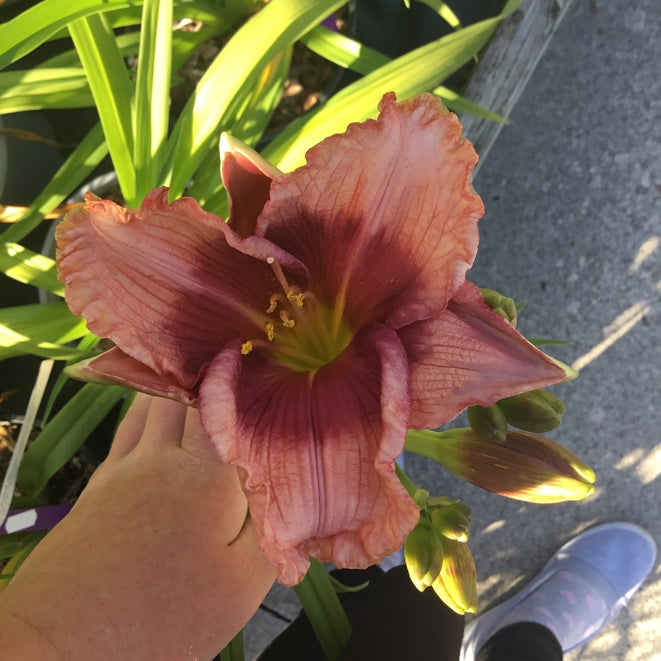 Hemerocallis 'Dragon's Eye'
Hemerocallis 'Dragon' s Eye' is an excellent variety with pink flowers with a darker rose-red eye & green throat.  Recurved  petals with gently ruffled edges. Mid-season flowering.  Fertile, moist but well drained soil in full sun.  Approx. 60cm x 60cm tall. Disliked by rabbits.
Grown in a 2 litre pot.