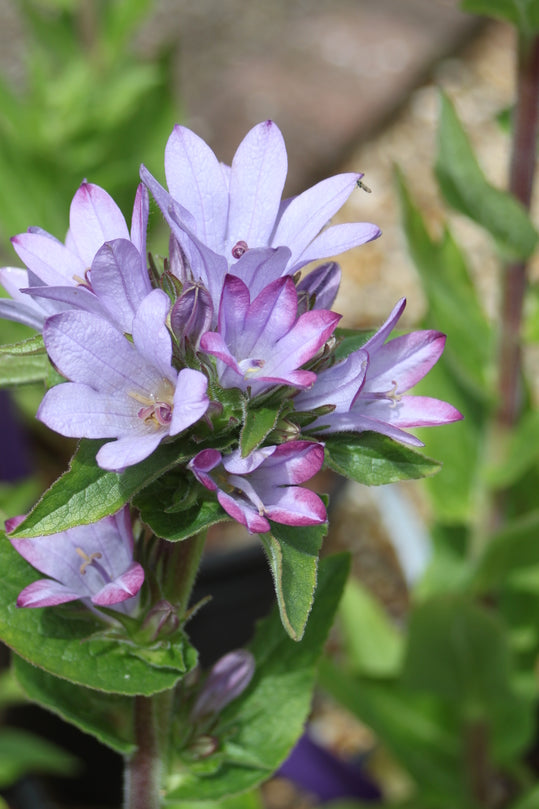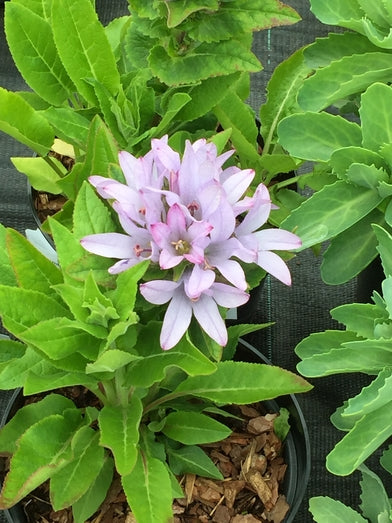 Campanula glomerata 'Caroline'
Campanula glomerata 'Caroline' produces attractive pink bell-shaped flowers with lilac-mauve markings over a long period from May to July.  A clump forming, hardy, deciduous herbaceous perennial.  Attractive to bees and other insects. Approx. 75 cm tall. Any reasonable soil, not acid, in sun or part-shade. 
2 litre pot.

I love most of the Campanulas but this is one of my favourites and usually catches the eyes of visitors to the nursery.