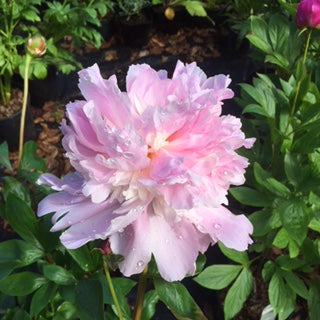 Paeonia 'Eden's Perfume'
Paeonia Edens Perfume is one of the most fragrant paeonias with large blooms of pale shell pink petals. Floriferous variety with good foliage. Mid season flowering. Deep, fertile humus rich, moist but well drained soil in full sun or part shade. 
Collection only.  Paeonias can be ordered bare rooted between October & March postage free.