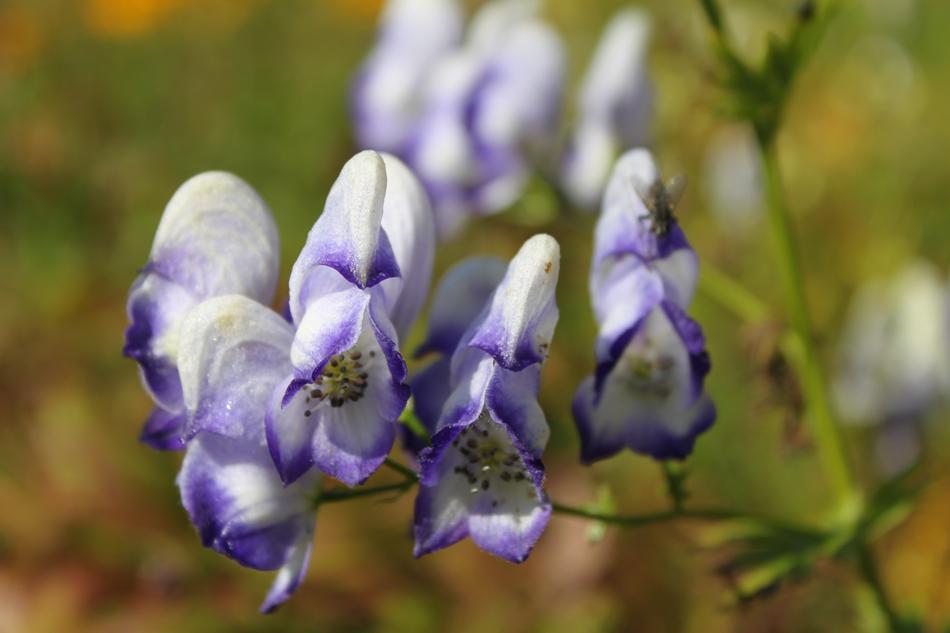 Aconitum x cammarum 'Bicolor' AGM
Aconitum x cammarum 'Bicolor' AGM produces arching stems with loose panicles of pale blue with white streaked hood-shaped flowers with lower petals an intense blue over deeply cut, glossy dark green foliage.  Flowers from mid to late summer when there are few other blue flowers in the garden.  Approx. 1.5 m tall x 50 cm spread (3' - 4' x 2' spread).  Sun or part-shade in moisture retentive soil. Deciduous hardy, herbaceous perennial.

Rabbit, deer and slug resistant so a good substitute for delphiniums.

Please note:  All parts of this plant are poisonous if eaten.  Wash hands after touching.  Best planted at the back of your border. 


2 litre pot